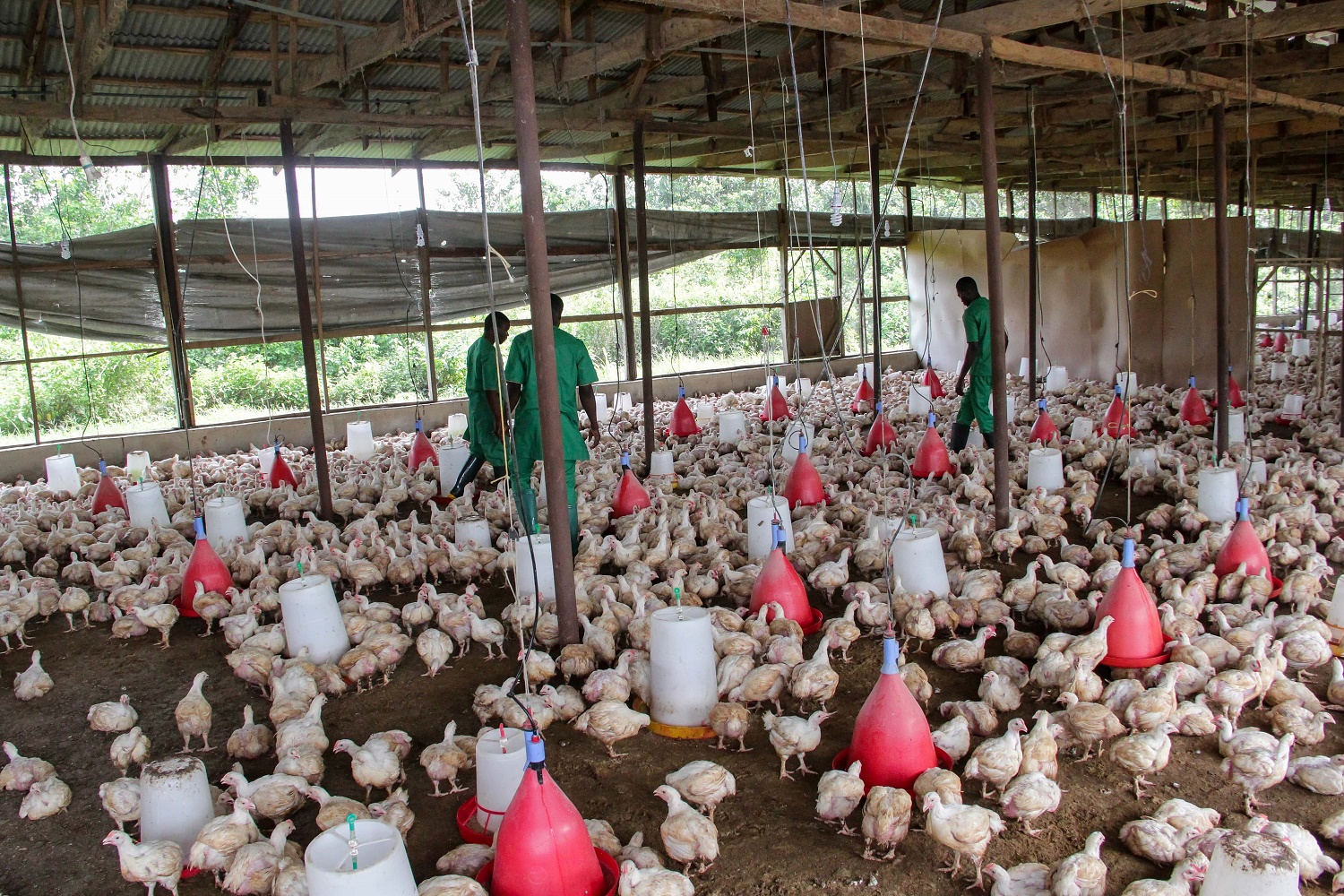 Poultry
At current, our major poultry operation is in the raising, processing and marketing of meat-stock broiler chicken. Broiler production is big business throughout the world. It is also a highly competitive industry and feed suppliers, producers, processors, manufacturers of equipment etc. have all appreciated the economies of scale and gone on to develop bigger and more automated systems of operation than ever before to supply an insatiable market. It's a value addition process which produce ready-made chicken for the kitchen.
Farm360 has installed capacity to process 60Tons of broilers chicken monthly. Our birds are raised under strict hygienic and well monitored environmental factors and fed with nature-aligned formulated feed making our chicken clean and rich in essential nutrients, vitamins and minerals. Our processed chicken are available for sale at our retail outlets. We also deliver directly to caterers, hotels and distributors.

We deliver a full range of poultry cuts and products from our main farm in Ota, Ogun State, Nigeria. The majority of shipments involve chicken products and are intended for foodservice, retail distributors and for food processing industries. It can be delivered in tailor made specifications in terms of grading, cuts and packaging (whole chicken and chicken cuts, Breast (boneless / skinless), Lap, Wings, drumsticks etc.
Our Products & Services